Apart from being blessed with snow-clad mountains, lush green valleys, and tranquil environment, Himachal Pradesh also has a blend of exquisite cuisines that every traveller must try. People here use a lot of dairy products such as yoghurt, buttermilk, ghee and a variety of spices including cardamom, cinnamon, chillies, coriander etc. The local foods of Himachal have a unique blend of Punjabi and Tibetan style of food. While scrolling through the Himachal tour packages before planning a trip to Himachal Pradesh is a must, you should also know some of the local delicacies and where to find them.
Chana Madra
Belonging to Chamba district of Himachal Pradesh, Madra consists of soaked chickpeas and vegetables cooked well in the oil and seasoned with onions, garlic, ginger and a variety of spices. Madra gravy is a mixture of chickpea flour and yogurt gravy and is one of the popular gravies in the Pahari cuisine.
Dham
Dham is one of the most famous foods in Manali and Chamba. Apart from having a great taste, the dish offers a healthy dose of nutrients.The dish comprises of rice, moong dal, and a madra of red kidney beans or chickpea cooked in yoghurt. It is served with boor kikari, mash dal, and a sauce made from tamarind and jaggery.
Siddu
Made from wheat flour, Siddu is one of the popular local side dishes of Himachal Pradesh. The kneaded flour is set aside for a few hours for the yeast to settle. The dough is put on the direct flame to be cooked halfway, and then later steamed to complete the cooking. The dish pairs perfectly with the main course of mutton or veggies. More popular in Kullu, you will find Siddu in local restaurants of the state.
ChhaGosht
I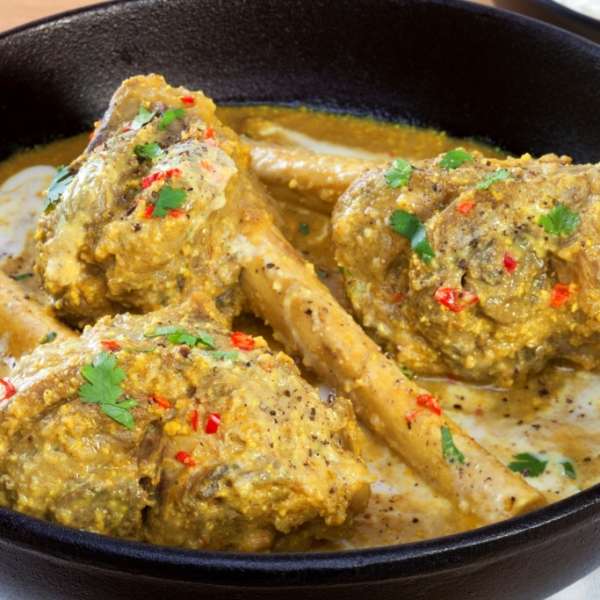 If you are a fan of non-vegetarian dishes, then ChhaGosht is the perfect thing for you. Made with marinated lamb meat cooked in a gravy of yoghurt, gram flour and a whole lot of spices, the dish is an absolute delight for a foodie.
Babru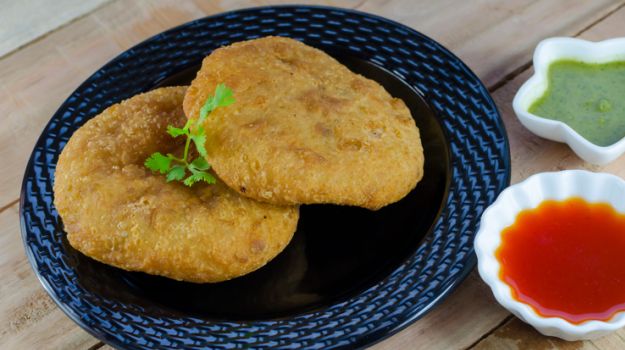 A unique twist to kachoris, Babru is a flatbread prepared with a paste of black gram stuffing. These patties are then rolled and deep-fried in oil. The dish is best enjoyed with tamarind chutney and also complements the popular Chana Madra.
TudkiyaBhath
TudkiyaBhath is a type of pulao made with rice cooked with potatoes, lentils, onions, garlic, yogurt, and various spices. TudkiyaBhath is served with a few drops of limejuice sprinkled over it and Mash Dal.
Kullu Trout Fish
Kullu Trout is one of the popular non-vegetarian delicacies famous in the Kullu region of Himachal. The dish is prepared with marinated trout fish cooked with very few spices in order to keep the original taste of the trout. Served with boiled veggies, the dish is also a healthier option.
Mittha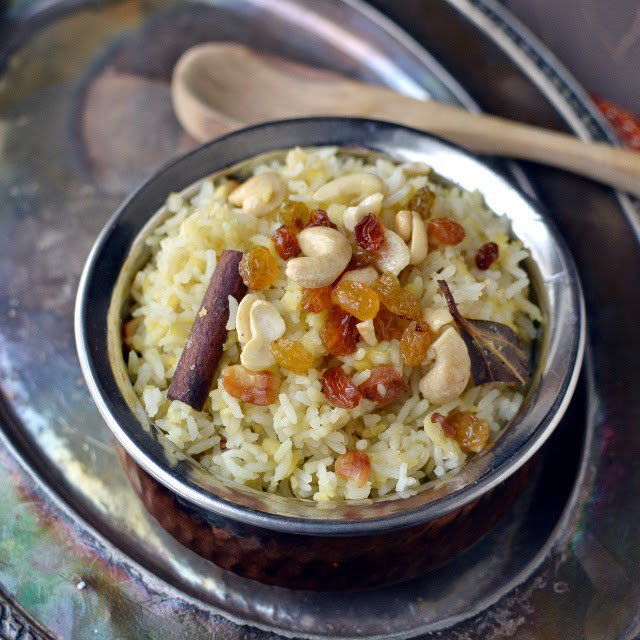 As the name suggest, Mittha is one of the local dessert recipes of Himachal. The dish comprises of sweetened rice mixed with raisins and dry fuits.
Himachal tour packages may include a number of tourist places that soothe your nerves, but do not forget to try these local delicacies for adding an extra flavour to your travelling experience.